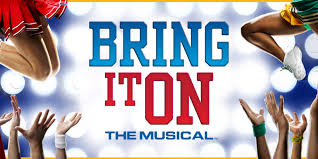 written by Tom Kitt, Jeff Whitty, Amanda Green & Lin Manuel Miranda
April 30 – May 2, 2020 TBA / Due to covid-19 this event has been postponed
Performances:
Thursday, April 30th at 3:30pm
Friday, May 1st at 7pm
Saturday, May 2nd at 2pm & 7pm
Bitingly relevant, sprinkled with sass, and inspired by the hit film, Bring It On The Musical takes audiences on a high-flying journey into the world of competitive cheerleading filled with the complexities of friendship, jealousy, betrayal and forgiveness. Uniting some of the freshest and funniest creative minds on Broadway, Bring It On features an original story by Jeff Whitty (Avenue Q), music and lyrics by Tony Award-winning composer, Lin-Manuel Miranda (In the Heights, Hamilton), music by Tom Kitt (Next to Normal), lyrics by Broadway lyricist, Amanda Green (High Fidelity), and was nominated for the Tony Award for Best Musical.
Campbell is cheer-royalty at Truman High School. As her senior year begins, Campbell is ready to realize her personal dreams— becoming captain of the varsity cheer squad and bringing her team to nationals! But, an unexpected redistricting has forced her to spend her final year of high school at the neighboring hard-knock Jackson High School. How will Campbell deal with these sudden changes? How will friendships and loyalties change once Campbell is no longer the popular one on campus? What happens when we realize the dreams we've spent so long working towards may not be the dreams worth pursuing after all?
With a colorful assortment of characters, an exciting fresh sound and explosive choreography, this hilarious, uplifting universal story will surely have audiences cheering for more!
Center reserved seats will be available for Friday and Saturday Shows
Due to covid-19 this event has been postponed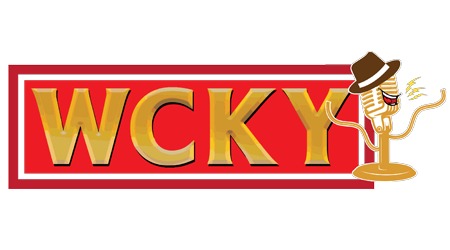 Looking for a hilarious and entertaining getaway from the stress of the real world? Then come out and be part of the audience for this year's Murder Mystery show, "WCKY" directed by Jocelyn Do, Ranvneet Sahota, Andrew Wang and produced by the PHHS Drama Department.

FRIDAY, FEBRUARY 28, 2020 and SATURDAY, FEBRUARY 29, 2020
Doors open at 6:30pm with free desserts and drinks Curtain at 7pm
Tickets: Student $8 Adult: $10
Excitement is in the air at radio station WCKY, as the cast and production team get ready to go on the air in 1939. But things go wrong quickly when head writer Roy plans to propose on air to assistant director Polly. One of the radio actresses, Sarah, has helped him get a ring, and of course, Polly walks in just as Roy is down on one knee practicing his proposal with Sarah. When Sarah ends up dead a few minutes later as she's about to make her own shocking announcement on the air, all signs point to poor Roy.
By the time the night is over, two others have also been murdered, and each time, Roy is the prime suspect. It's up to our creative writer and YOU, members of our audience, to solve the mystery and clear his name.
Enjoy free drinks and desserts before the show and at intermission as you gather clues and cast your vote before the truth is revealed. Prizes will be awarded.