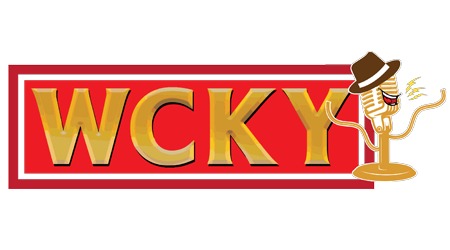 Looking for a hilarious and entertaining getaway from the stress of the real world? Then come out and be part of the audience for this year's Murder Mystery show, "WCKY" directed by Jocelyn Do, Ranvneet Sahota, Andrew Wang and produced by the PHHS Drama Department.

FRIDAY, FEBRUARY 28, 2020 and SATURDAY, FEBRUARY 29, 2020
Doors open at 6:30pm with free desserts and drinks Curtain at 7pm
Tickets: Student $8 Adult: $10
Excitement is in the air at radio station WCKY, as the cast and production team get ready to go on the air in 1939. But things go wrong quickly when head writer Roy plans to propose on air to assistant director Polly. One of the radio actresses, Sarah, has helped him get a ring, and of course, Polly walks in just as Roy is down on one knee practicing his proposal with Sarah. When Sarah ends up dead a few minutes later as she's about to make her own shocking announcement on the air, all signs point to poor Roy.
By the time the night is over, two others have also been murdered, and each time, Roy is the prime suspect. It's up to our creative writer and YOU, members of our audience, to solve the mystery and clear his name.
Enjoy free drinks and desserts before the show and at intermission as you gather clues and cast your vote before the truth is revealed. Prizes will be awarded.